Learner Centered Education
Putting the Perspective Back on People
New Art Basics is focused on the learner and his/her needs for support in finding creative sources, artistic problem identification, visually based thinking, creative problem solving and communication, personally authentic self-expression, individual growth, and global perspectives on the human condition throughout history.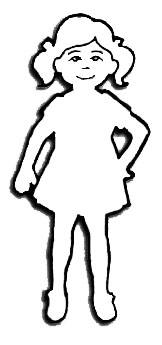 Not Teacher Centered
While the teacher is considered as a life long learner in New Art Basics, the project does not focus so much upon what the teacher needs but on what the students need to become self-actualizing and creative visual thinkers.
Not Curriculum Centered
The NAB project is founded on an understanding that a contemporary art curriculum needs to have greater depth of content to be accountable and effective. We do not focus, however, on the packaging of standard content applicable to every school. The NAB Living Curriculum is a large interactive resource full of teaching ideas (with in-depth disciplinary content) that can be drawn upon uniquely by each teacher to meet national, state, and individual local school needs, standards and goals.
Child Centered Home